Will These Marijuana Stocks Lead The Industry
While most investors who are looking for marijuana stocks to buy tend to look at the bigger companies in the industry. This often denies the potential of the small to mid-cap players. These smaller companies have much to work with in terms of innovation. Within this young industry, innovation is one of the largest driving factors for growth. But, we must also consider the big pot stocks as they have been pushing the industry forward for quite some time. This is just to say that there is no reason to deny one area of the market just because of sheer size.
[Read More]
2 Marijuana Stocks To Start The Week
2 Marijuana Stocks To Watch In January
Rather, it is worth doing the research to find out everything there is to know about a given pot stock. This way, investors can choose to not limit their options when it comes to finding a marijuana stock to watch. With so much news going in and out of the market, it can be difficult to ensure that one's research is aimed in the right direction. But, with several key factors mapped out including which area of the market and what the investing strategy is, finding pot stocks to watch can be easier than ever.
Will This Marijuana Stock See Gains In 2020?
4Front Ventures (FFNTF Stock Report) (FFNT) is a cannabis company that has been working day and night on its long term strategy. One of the ways in which the company has secured its future is by hiring the best staff that it can. With a committed leadership to support its foundation, the company has continuously attracted top talent from around the pot stock market. Additionally, the company states that its team is one of the main reasons that it has seen so much success in the past few months. The company states that it can handle any opportunity that it is given due to the management skills that it holds internally.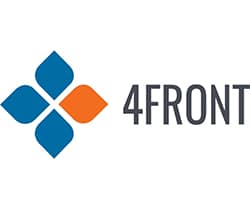 Recently, the company announced some solid success from its Chicago Mission dispensary. The dispensary recently opened for adult-use and saw more than $260,000 during its first week of sales. This massive number only represents a small amount of what the dispensary is capable of. With a bright future in the works, 4Front Ventures remains a key pot stock to watch.
How is This Marijuana Stock Dominating The Pharmaceutical Industry?
GW Pharmaceuticals (GWPH Stock Report) is one of the leading pharmaceutical-based pot stocks working out of the cannabis industry. The company has developed several of the most groundbreaking drugs utilizing cannabis, that are available on the open market. After launching several key drugs only a year or so ago, the company has since received a large amount of success in the form of high net sales.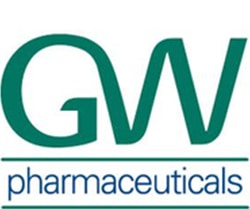 Additionally, the company recently stated that it has secured insurance coverage for its main drug, Epidiolex. With this, the hopes are that the company can continue to see profitability move up into the near future. Of course, as a multi-billion market cap company, it remains to be seen whether or not GW Pharmaceuticals can avoid high levels of volatility.
Disclaimer: Pursuant to an agreement between an affiliate of MAPH Enterprises, LLC (owners of MarijuanaStocks.com), Midam Ventures LLC and 4Front Ventures Corp (FFNT)(FFNTF), Midam is being paid $20,000 for coverage on 4Front Ventures Corp (FFNT)(FFNTF), for a period from November 27, 2019 to January 7, 2020. We may buy or sell additional shares of 4Front Ventures Corp (FFNT)(FFNTF) in the open market at any time, including before, during or after the Website and Information, to provide public dissemination of favorable Information about 4Front Ventures Corp (FFNT)(FFNTF). For Full Disclaimer Click Here
The post Will These Marijuana Stocks Lead The Industry appeared first on Marijuana Stocks | Cannabis Investments and News. Roots of a Budding Industry.™.
Comments
No comments made yet. Be the first to submit a comment
By accepting you will be accessing a service provided by a third-party external to https://www.weedvoice.com/